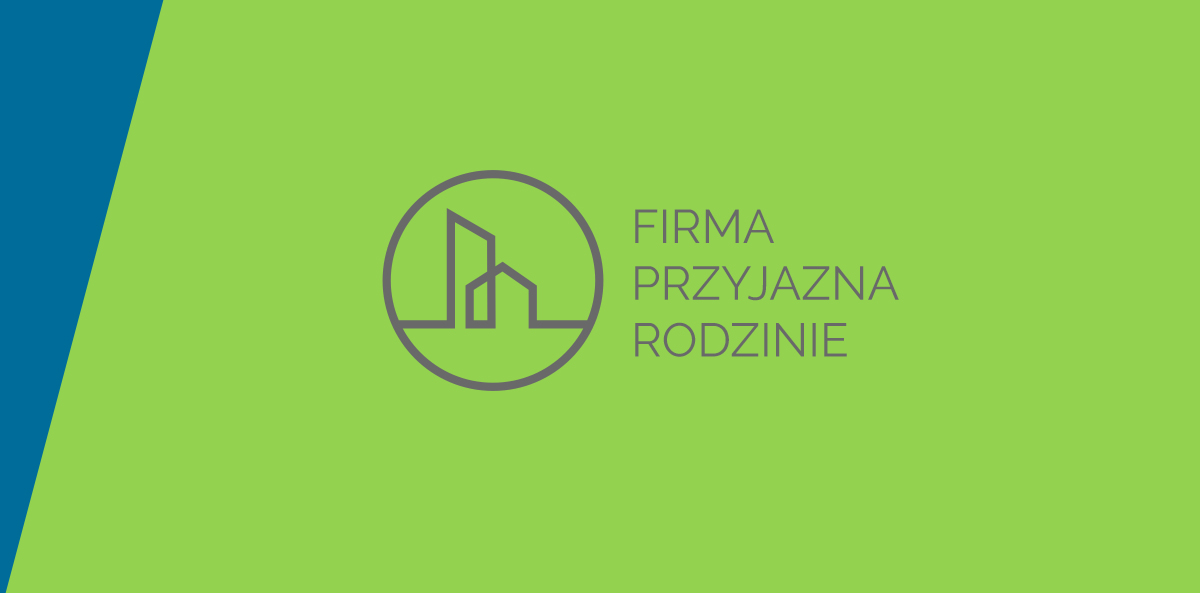 An employer for today's market challenges! For the second time Etisoft has been recognized by the jury of the Humanites Institute's "Family/Human Friendly Company" Contest
19 May 2023 - Magdalena Głowala-Kowalska
For the second time Etisoft has been awarded a distinction in the "Family Friendly Company / Human Friendly Company" contest organized by the Humanites Institute.
The objective of the contest is to promote innovative and interesting activities that set standards on the labor market and are family- and human-friendly.
The implementation of wellbeing programs and initiatives by employers, including Etisoft, translates not only into company performance and innovation levels, but also into the quality of people's health and lives.
This year we have been awarded for the project:
"Transitioning from three-shift to two-shift operation, successfully combining technological transformation with concern for the welfare of employees."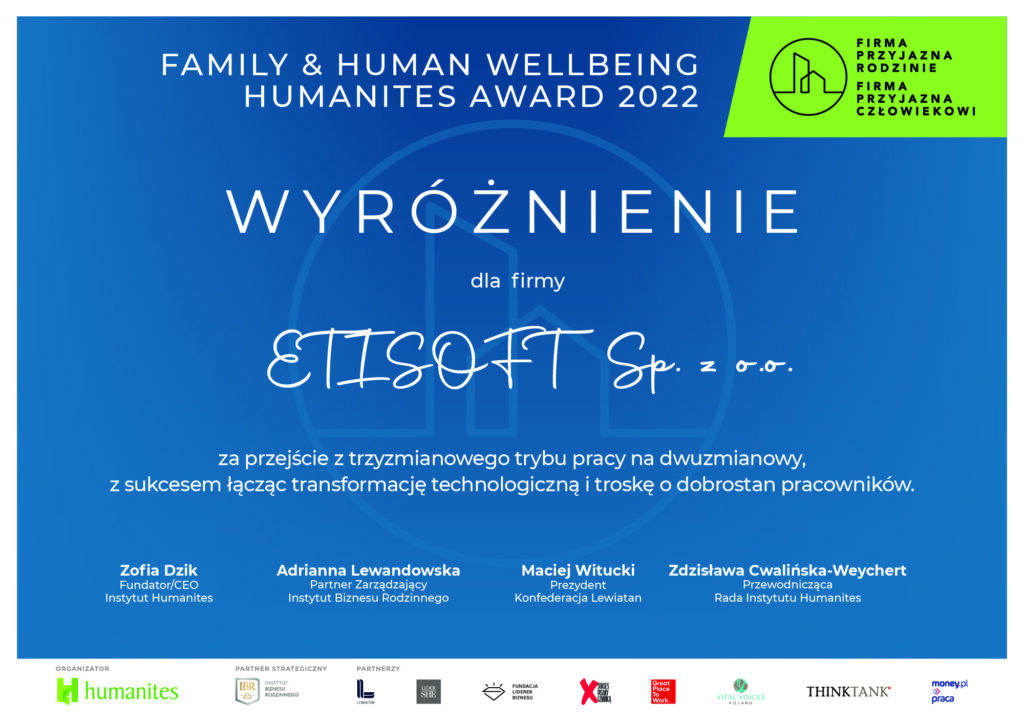 The four-stage process analyzed submissions from companies from all over Poland, with a total of around 44,000 employees.
The strategic approach towards employment policy was evaluated as well as the development of employee well-being and solutions promoting flexible work organization, which consequently aims to support the integration of family and work life.
Participation in the competition, as well as the award, is a great motivation for us to introduce further innovative projects that will respond to the needs of our employees and their families.
We would like to thank the organizers and congratulate all the winners. #EtisoftItMeansPeople #EtisoftItMeansMore