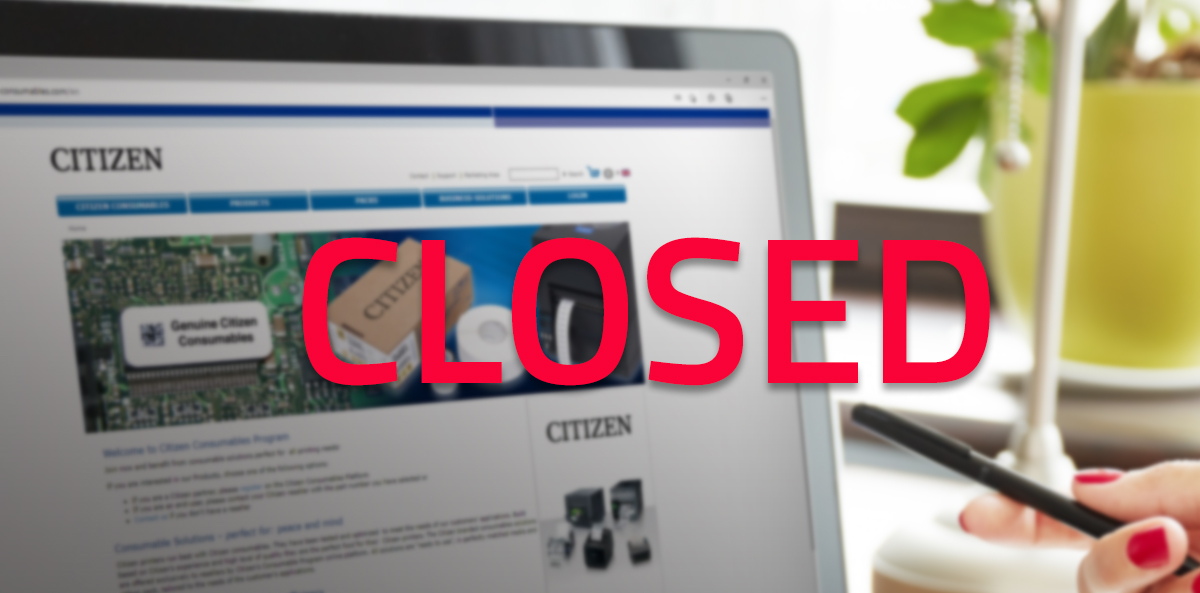 Completion of the Citizen Consumables Program project
5 Jan 2022
Please be advised that as of 31 December 2021, we have terminated the Citizen Consumables Program project. As a result of this decision, Citizen Consumables Program label sets will only be available until the stock runs out.
They can be purchased by sending your order directly to:
zamowienia@etisoft.com.pl/orders@etisoft.com.pl
From January it will also not be possible to place orders for Citizen Consumables Program via the platform www.citizen-consumables.com
If you are interested in continuing cooperation within the scope of consumables, we will be happy to prepare a dedicated offer for you.