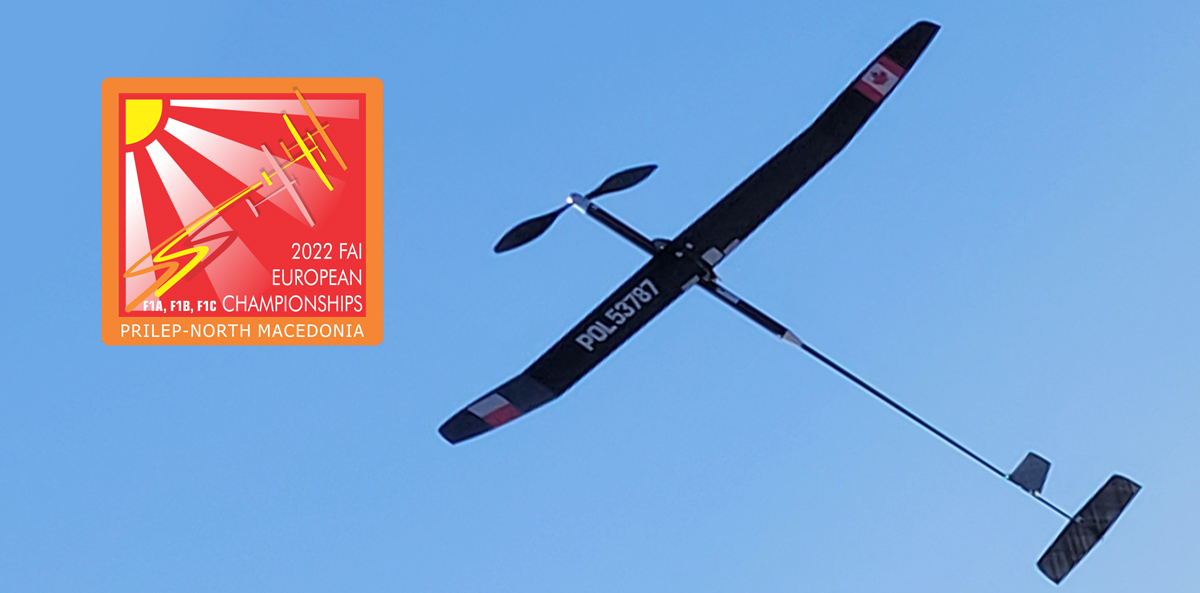 Adam Krawiec of Etisoft Smart Solutions has won the title of the European Team Champion for Model Aircraft! His team was the only one to score the whole set of points!
29 Aug 2022 - Joanna Heler-Kończakowska
We congratulate our colleague on the success achieved during the competition held in Macedonia. Adam and his team competed in the F1B category. These are free flight models powered by elastic motors.
"The competition consists in making 7 flights and staying in the air for a certain time. The launch of the model is performed by throwing it up in the air. Then the propellers are activated. With favorable air currents, the model can rise as high as 200 meters, and then goes into gliding flight. In neutral air, the best models last about 8 minutes, in strong updrafts the flight can last up to a few hours, and the model can escape from the launch site. In this competition, only the flight time is assessed," Adam, who competed under the Gliwice Model Aircraft Association brand and is the manager of the department of machine design at Etisoft Smart Solutions, explains.
As he points out, the art of modelling is now a high-performance technology, based on carbon technologies taken from Formula 1 and aviation.
The Polish national team, which Adam is a part of, in addition to the title of the European Team Champion in the F1B class, won second place in the general classification taking on board the total number of flights of all F1 classes. As of today, Adam leads the overall World Cup classification. Next year he will have to defend this medal at the World Championships in France! We are already keeping our fingers crossed for his success!