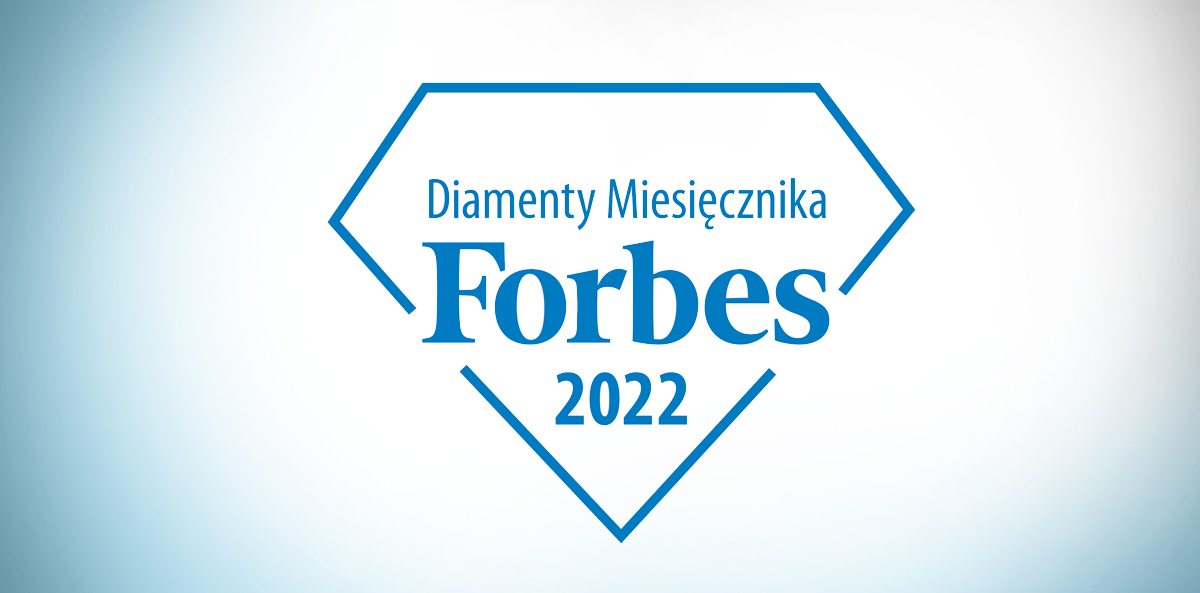 Forbes Diamonds for Orion – a company from Etisoft Group. Congratulations!
14 Feb 2022 - Joanna Heler-Kończakowska
Congratulations to our colleagues from Orion Goods Labelling Sp. z o.o. on winning the first 'Forbes Diamonds' in their history! Orion is one of the Etisoft Group companies and we are happy that it has been included in this year's list of the most dynamically developing companies in Poland.
"It was supposed to be a crisis the world has never seen, and yet our Diamond Ranking of the fastest developing companies shows quite the opposite. Business is thriving, and there have never been as many jewels as today," the originators of the ranking write.
Marek Dziewanowski, President of Orion, emphasises, "The presence in the prestigious group of entrepreneurs is the result of careful preparation of our company for difficult times, both in terms of operations and production. In the face of the pandemic and disrupted supply chains we have managed to maintain and build a stable position, increasing value and credibility with our customers. Therefore, we look to the future with hope. We remember that this is our common success – thus I thank the employees of Orion and our partners."
Orion Goods Labelling was ranked 1521 in the category of companies with revenues of PLN 5-50 million. It is worth mentioning that the credibility rating of companies on the 'Forbes Diamonds' list is based on a study covering a period of three years. Analysts evaluate the risks of cooperation, financial liquidity, and lack of arrears. This confirmation of strength, ability to build value and quality of the brand and business is especially significant in the current complicated times.
Let's add that Etisoft is a three-time Forbes Diamonds winner, whereas Graffiti Studio, another of Etisoft's daughter companies, was also among the 2018 winners.